Work analysis / Operation optimization software OTRS
The work analysis / operation optimization software OTRS can realize a reduction in working hours, labor savings, and cost deductions in production and manufacturing sites through motion study and time study with the use of video images. OTRS can facilitate the visualization of workflow through analysis of video taken from the actual work to help realize lean manufacturing improvements. Furthermore, work can be standardized and cost reductions achieved by kaizen (gradual improvement) of the work and homogenization of quality. Moreover, educational materials with video images can be created easily using OTRS, and can then be used for various purposes such as training and transferring skills from experienced to new workers. Its usage is expanding beyond manufacturing to various fields like logistics, medicine, nursing, agriculture, education, and many more.
Contact

OKAYA & CO., LTD.
ELECTRIC & ELECTRONICS DIVISION
E-mail:otrs@okaya.co.jp
What you can do with OTRS
You can make maximum use of videos: from analysis to training, it has a broad array of uses.
The most outstanding feature of OTRS is the way you can effectively utilize its videos.
It is possible to provide training via sight and sound using video. You can convey the intended message more accurately than words alone will allow.
Moreover, OTRS has various tools to make the most of the videos. You can use them for many purposes, including analysis of workflow, measurement of work time, making manuals to pass on skills, and the like.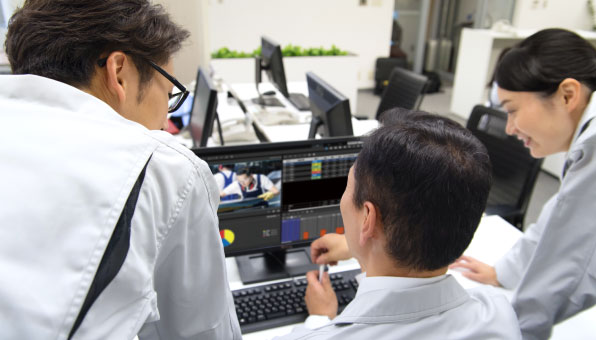 Accurate information sharing is possible using video analyses, even between people in different locations. This is the first step in quality improvement and standardization.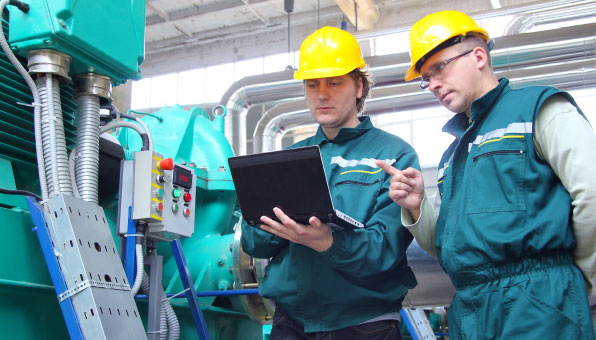 With OTRS, information sharing is possible even between people in different locations. Using videos, you can share accurate information and utilize it effectively. Thereby, you can expect a significant contribution to quality improvement and standardization even between people in different locations. Moreover, people abroad can also use it as it is translated into multiple languages. These videos can serve as manuals for staff at overseas facilities.
Due to its multi-functionality it is simple to use. The software interface has been designed for ease of use.
OTRS has an interface design that is simple to understand, so anybody can operate it easily regardless of age, environment, and level of computer literacy.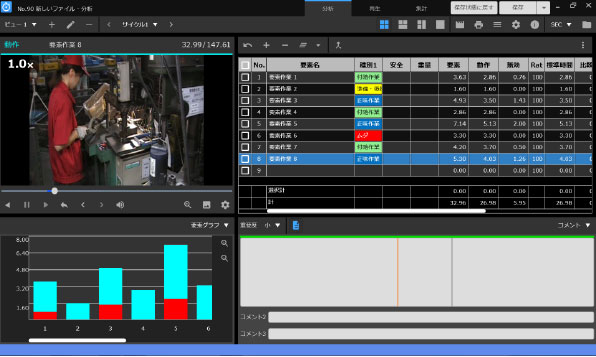 OTRS VIDEOS(English Translation)
Introduction to the case animation video
From the improvement of the production site to everyone.Effectively educate staff and transfer skills using the video comparison playback feature.
The digestion demonstrations of OTRS10
OTRS10 is time and motion analysis software designed to help you achieve labor and cost reductions within your operations. OTRS can be utilized at all stages of the kaizen cycle.
IE(Industrial Engineering) and OTRS
Assess unreasonableness, waste, and inconsistency in KAIZEN activities, and introduce "OTRS" of IT Solution to be able to eliminate it from the point of view of the IE(Industrial Engineering).
KAIZEN activities and OTRS - contribution to QCD improvement
Explaining the feature of OTRS that is work analysis and business optimization software of being able to raise QCD(quality, cost, delivery).
Product Outline
Workflow for utilizing OTRS
OTRS is a tool for improving (kaizen) the workflow of a process or facility based on an Industrial Engineering approach. Here is an introduction of its basic utilization.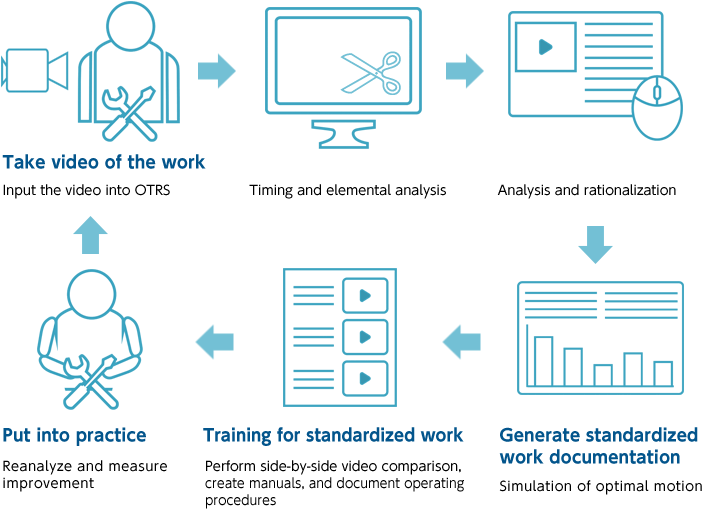 Click here for a detailed explanation of how to effectively utilize OTRS accompanied by screen captures.